Evening Standard – great ideas for the whole family
Hands-on learning experiences with award-winning educational toys
Learning Through Play with Edx Education offers children hands-on learning experiences, award-winning toys, home-learning activities, downloadable resources, educational play ideas and advice, and so much more.
Families have the opportunity to play and learn together with quality educational toys within Edx Education's exciting range.
Complement classroom lessons at home with educational toys and resources that ignite the imagination while providing hands-on experience and instilling a lifelong culture of learning.
One of the most popular items in the range is Rainbow Pebbles, a set of colourful 'pebbles' that stimulate fine motor skills. To learn more about the award-winning home learning ranges at Edx Education, visit shopedx.co.uk.
Enter 'learn10' for a 10% discount until 31 October 2021. Shop now at shopedx.co.uk.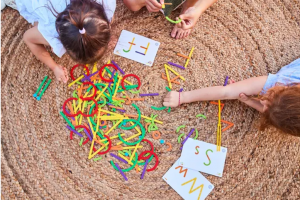 Autism Live Toy Reviews with Shannon
Shannon Penrod is a mom, an award-winning stand-up comedian, director, author and trained teacher showcasing the Autism Live Xmas gift guide.
Edx Education was so excited to see the Step a logs and the Step a Trails were included this year.
Autism Live is an interactive web show providing support, resources, information, facts, entertainment and inspiration to parents, caregivers, teachers and practitioners working with Children on the Autism Spectrum.
Listen to her weekly web show to learn more.
Thank you Autism Live for including Edx Education!
Review from @theDadlab on the Edx Education Rainbow Pebbles
The Toy Guy with new ways to keep learning at home fun for the kids
Chris Byrne – The Toy Guy
Learning Toys
Early Math101 to go – Edx Education
Number sense, geometry and logical thinking are essential for children learning mathematics in kindergartens. Early Math101 to go is designed for children aged 3-6.
Parents can have quality playtime with their children who can learn number sense, geometry and logical thinking through playing together.
Each kit has high-quality manipulatives, activity cards and activities, and is packaged in a hand-carry plastic case.
SOURCE: WGN9, Chicago
Toy Trends-Mid Year Trend Presentation
SOURCE: Toy Trends – Meetings Events
Edx Education on Global News Montreal with Dr Cindy Hovington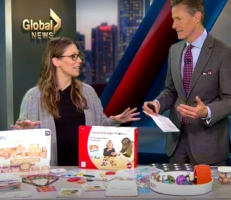 https://edxeducation.com/wp-content/uploads/2021/09/screen.png
516
777
edxseo
/wp-content/uploads/2019/11/edx-logo.png
edxseo
2021-09-13 13:18:23
2021-09-16 17:25:39
Educational Toys Reviews