Happy Easter
We are super excited to share our activities with you. There are many fun and exciting activities to involve the whole family. To celebrate Easter, Edx Education will be sending out family-friendly activity sheets that are suitable for all ages to enjoy together.
Playing, learning and being creative together.
Our 6 activity sheets are available now.
Activity Sheet 1 – Color the Easter Eggs

Activity Sheet 2 – Color the Easter Bunny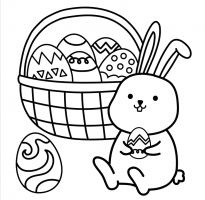 Activity Sheet 3 – Help the Easter Bunny find their Eggs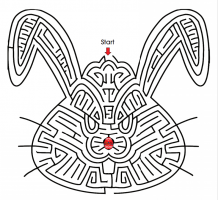 Activity Sheet 4 – Word search for Easter Hunt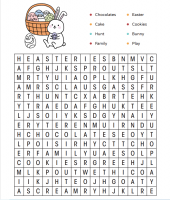 Activity Sheet 5 – Easter Egg Decoration
Tie-dye is back and better than ever! It's an easy and fun family activity that everyone can enjoy together. The most important part is to make sure your workstation is well protected from dye drips with a paper towel, newspaper, or large disposable bag. Remember to give hard-boiled eggs plenty of time to cool before dyeing.
Once you prepare your space and boil some eggs, put on your rubber gloves and follow these five steps on how to make tie-dye Easter eggs.
What you need:
. Food colouring: 3-4 colours
. Coffee filters
. Gloves to protect the hands
. Spray bottle for water
How to Tie-Dye Easter Eggs
1. Wearing rubber gloves, wrap an egg with a coffee filter and use a twist tie to secure the filter.
2. Drop a few drops of food colouring randomly on the outside of the filter and let it soak in for a minute or two.
3. Drop a few drops of another colour in the same way without overlapping dyes. Continue this process with as many colors as you'd like.
4. Using your spray bottle, wet the entire coffee filter. Squeeze the filter gently to make sure it's wrapped snuggly around the egg.
5. Let sit for about 10-15 minutes. Remove the filter and rinse the egg with cold water. Let it dry completely.
6. Look at the amazing colours you have created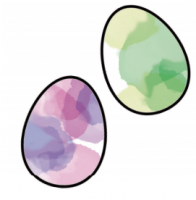 Activity Sheet 6 – Easter Egg Hunt
1. Set the date. Of course, it's traditional to have an Easter egg hunt on Easter Day, but it's certainly not required.
2. Pick a location. Garden or house.
3. Stock up on Easter eggs.
4. Have Easter baskets or buckets ready for everyone to go on the Easter Egg Hunt.
5. Hide the eggs. We like to hide a Rainbow Pebble or Cube as a token to collect the eggs. As the Easter Bunny hides them the night before for an early Easter Hunt.
6. Ready, set, hunt.
7. Count the eggs.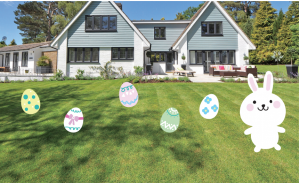 Answer: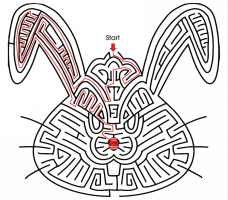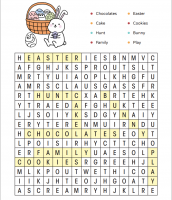 For more family play ideas head over to the Annabel and Edx Education play and learning activities, articles and advice on
https://edxeducation.com/teacher-parent/play-blog to maximize time spent together as a family.
A new – and growing – collection of digital materials are available online to support new ranges read the 'Play blog' on the website, listen to the podcast, see the games and videos and make use of the free downloadable resources for home learning in the teachers/parents section.
Head over to www.edxeducation.com  even sign up for the monthly newsletter.
Let's play and learn together…
Posted by Marketing team Edx Education
https://edxeducation.com/wp-content/uploads/2021/08/Cattura.png
516
770
edxseo
/wp-content/uploads/2019/11/edx-logo.png
edxseo
2020-03-17 09:39:48
2021-09-12 00:27:38
Edx Education Happy Easter - Easter Family Fun