Home learning with resources from Edx Education
We were gifted items from EDX Education 
Like every other family the boys have been learning from home. The school have been sending daily emails home and we have just been getting on with it. Most of the time we have been okay however there has been times where I want to pull the hair from head. When did maths get so difficult and why does English need fancy names like conjunctions, subordinate clauses and so on. Thankfully Google is helping us, alot. Last week EDX Education sent us a couple of resources to help us with the boys learning. For Arthur, they have been perfect!
EDX Education Learning Resources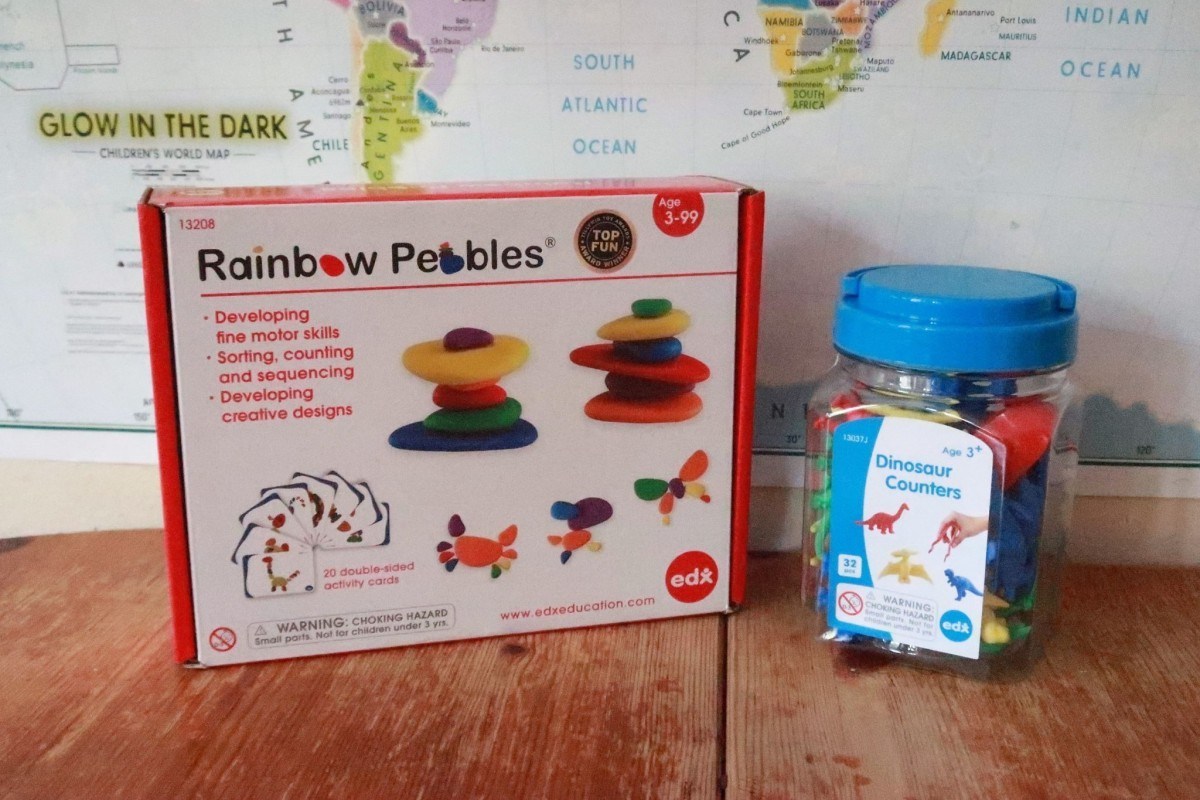 Edx Education sent us Rainbow Pebbles and Dinosaur counters for the boys. Arthur couldn't wait to get started, so we started off with a bit of Maths. Arthur and I sat working on his times tables. The Dinosaur counters worked great to help give him a visual aide.
It was really lovely watching him work out the sums. The Dinosaur Counters we were sent was the pack of 32 pieces. The tub contained tweezers as well as a little leaflet with some ideas on what you can do. Arthur and I used the counters in a number of ways from sorting into colours, dinosaur type and of course as counters for sums. Using the tweezers which came with the set also helps with his fine motor skills too!
Looking through EDX Education Amazon store they have a range of different types of pebbles. I personally love the ECO Rainbow pebbles as they are made using FPC. FPC is Fibre Particulate Composite and is made using agricultural waste. However the standard Rainbow Pebbles are so colourful and smooth, perfect for stacking.
Original Author The Mum Diaries– Jaymee, a parenting, lifestyle and travel blogger